The pace and magnitude of technology change at times seem insurmountable but somehow millions of consultants find a way to stay abreast of this mounting complexity to make sense of it all for their clients. New technologies continue to transform the professional services market, and nowhere is this more evident than in the security, mobile, artificial intelligence and collaboration (SMAC) space. These solutions, many of which are embedded in core business suites such as Enterprise Resource Planning (ERP or Corporate Financial Management (CFM)); Client Relationship Management (CRM); Professional Services Automation (PSA); and Human Capital Management (HCM); are becoming increasingly critical to the success and growth in professional services. Professional Services is an employee driven market and providing the best tools that provide the best insight underlies all performance improvements.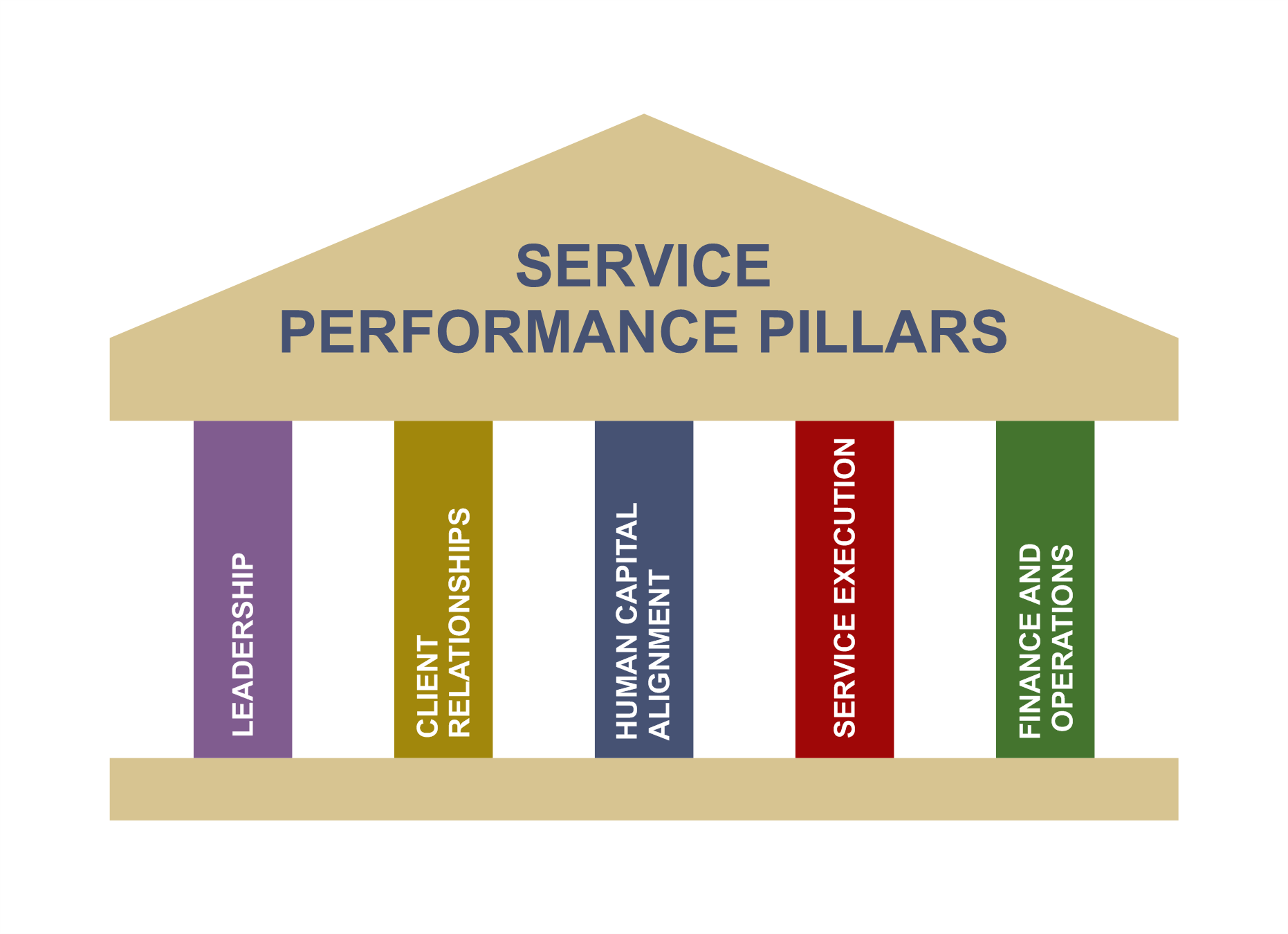 Our belief is that professional services organizations achieve success through the optimization of five Service Performance Pillars:
1. Leadership (Vision, Strategy and Culture): (CEO) a unique view of the future and the role the service organization will play in shaping it.
2. Client Relationships: (Marketing and Sales) the ability to communicate effectively with employees, partners and customers to generate opportunities and win deals.
3. Human Capital Alignment: (Human Resources) the ability to attract, hire, motivate, and retain high quality employees and subcontractors.
4. Service Execution: (Engagement/Delivery) the methodologies, processes and tools to effectively schedule, deploy and measure the quality of the service delivery process.
5. Finance and Operations: (CFO) the ability to manage service profit and loss — to generate revenue and profit while developing repeatable operating processes, IT applications and management controls.