13.03.2020_THE_WEEKLY_AGENDA
Digital transformation expected to apply technology for changing radically traditional business processes in terms of reduced costs, refined workflows, improved functionality, simplified scaling and better user experience in general.
Aiming to focus on such areas as innovation and growth, operational efficiencies, competitive advantage and other benefits, we faced with considerable misalignment. The hard truth is that given the extreme complexity of the current way of doing workflow and disruptive technology landscape that substitutes workforce consistently, most organizations reveal that less than 60% of business users are ready for changings. Some concerns and capabilities are strongly associated with workout collaboration initiatives are confirmed by Aberdeen's statistic data.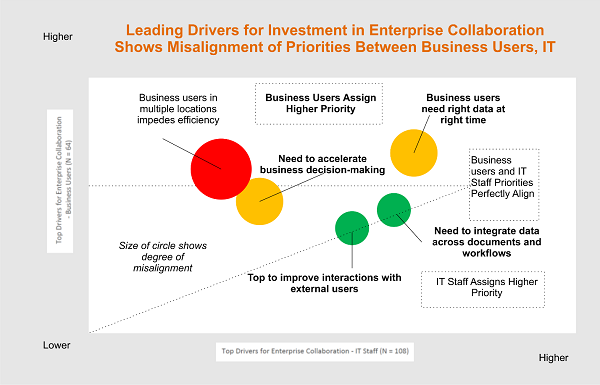 Retrieved from Linkedin (2020)

The most widespread contradictions are drivers, priorities, challenges, and results. Right data in the right timeframe given while users are under transformation is significant anxiety. Two personas didn't have a similar rank for measuring success, but lower-level technology users were about two times less likely confident than IT-savvy colleagues in data validity. The biggest challenge is that staff had significantly different views on cost and the ability to support business needs.
Likewise, companies have strong concerns about the risks of data privacy, data security, and regulatory compliance. In that context, about 58% of enterprises experienced at least one data breach over the last 12 months. About 75% of enterprises experienced at least one regulatory restriction over the previous 12 months. A median of 30% of enterprises experienced non-compliance by their staff.
On the rewarded risk side of Aberdeen's digital transformation analysis confirms such enhancements as making users more productive, accelerate decision-making, and reduce the cost while the intangible outcome is user satisfaction.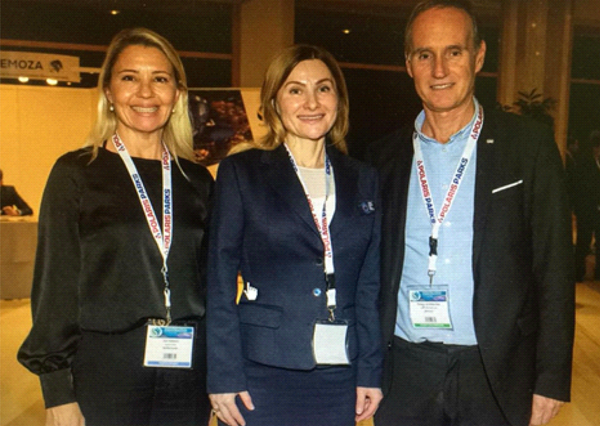 Next week appears to be significant in starting the partnerships strategy implementation. We expect the Netherland's company "Impact Zones" to come for a roadshow. This partnership has expected the combined Commercial and Sustainability Strategy Advisory. Thus, promotion Moglino SEZ to scale sustainable supply chains, following the development strategy. With the planned collaboration, Moglino's team is going to work with governments and Special Economic Zones to enhance their location's competitiveness, driving sustainable growth and global value chains, training and workshops. The partnership with the Impact zone advisory firm, experienced by FDI attraction and market entry services, is the first step of strategy implementation. Our partner provides consulting services on economic development for international organizations, special economic zones and business parks. Also specializes in supporting, monitoring, and leading SMEs, corporate players and startups in cross-border expansion processes.
Give me a clue what will be interesting for you, please?