The weekly agenda_29.05.2020
According to Mc. Kinsey data, the worldwide governments have devoted more than $10 trillion to economic-stimulus measures. The G-20 nations have announced fiscal measures averaging 11 per cent of GDP - three times the response to compare with the 2008–09 financial crisis. While the recovery from the COVID-19 economic crisis is still in effect, the pivotal time of fighting against climate change is coming. Additional warming over the next decade is crucial to plan physical climate risk. To avoid such threat and to keep temperatures below thresholds that would trigger runaway warming, significant near-term reductions of greenhouse-gas emissions must happen. Governments should switch to designing and carrying out a low-carbon recovery agenda that could meet the immediate economic needs and improve the long-term well-being of their people. There has been highlighted the chance for policymakers to assemble a package that quickly creates jobs and demand, produces steady growth, and accelerates the implementation of zero-carbon technologies. The achievement of them will require rapid, capital-intensive action across every part of the economy.
In response to global concern about reduction of the greenhouse gas emission in mid- to long-term, demand drivers that can support the industry's momentum are emerging new sectors such as 5G infrastructure construction, servers and data centres for telecommunications and IoT for industrial automation. Supposedly, the demand for the up to date technological approach is still out while the signs of the potentially waning consumer market is already apparent.
Leading microchip manufacturers Samsung and the Taiwan Semiconductor Manufacturing Company (TSMC) have resumed global investment campaigns amid robust demand in microchip manufacturers. In contrast, the economic impact of the Covid-19 crisis is expected to squeeze global demand for consumer electronics. The world's largest chipmaker announced a new $8bn foundry in Pyeongtaek, South Korea, to produce made-to-order 5-nanometre chips. Samsung expects the production line to be up and running in the second half of 2021. Earlier this month, Hsinchu-based TSMC unveiled plans for a new $12bn foundry in Phoenix, Arizona, to manufacture 5-nanometre microchips, which is expected to start production in 2024. Thus, the global investment campaigns amid robust demand for high-performance computer technology and the rapid global uptake of smartphones, 5G technology, and artificial intelligence applications have driven the demand for made-to-order microchips. Resulted that, manufacturers adopt a pure foundry model to cater the specific needs of device manufacturers.
The capacity to returns on investment is below the cost of capital and to changes through ongoing learning that are too small to keep up with the external pace. Organizations rapidly adopting AI tools and algorithms, as well as design thinking, and using those to redefine their business at scale have outperformed their peers. While the outcomes will vary significantly by industry, a few common themes are emerging across sectors that suggest "next normal" changes to cost structures and operating models going forward. • Supply-chain transparency and flexibility: Data security; Remote workforces and automation. Learning how to maintain productivity will be critical to capture the most value from this real-world experiment that is occurring. This is particularly true with digital strategy, where M&A can help companies gain talent and build capabilities, even as it offers access to new products, services, and solutions, to new market and customer segments.
Bold action and the ability to learn are highly interrelated. The real-time ability to learn during a crisis is, in fact, the one ingredient that can turbocharge your ability to scale quickly. Find a new cadence in situations of extreme uncertainty. Reinvent your business model at its core. Going beyond comfort zones requires taking an end-to-end view of your business and operating models. In other words, the more people, or organizations you add to common solution space, the more quickly learning occurs—and the faster performance improves.
To initiate the performance of road map actions the team is needed. This focuses on five goals to ensure the shortest way of the company for the coming months: regularly establishing situational assessments, developing potential scenarios, designing and implementing the strategic road map, determining the tactical actions and movements to be undertaken in each case, and identifying trigger thresholds allowing the organization to act systematically at the right time. Restart schedules will vary widely among countries. Within countries, too, the lifting of containment rules may play out in different ways for different regions, sectors, and population categories.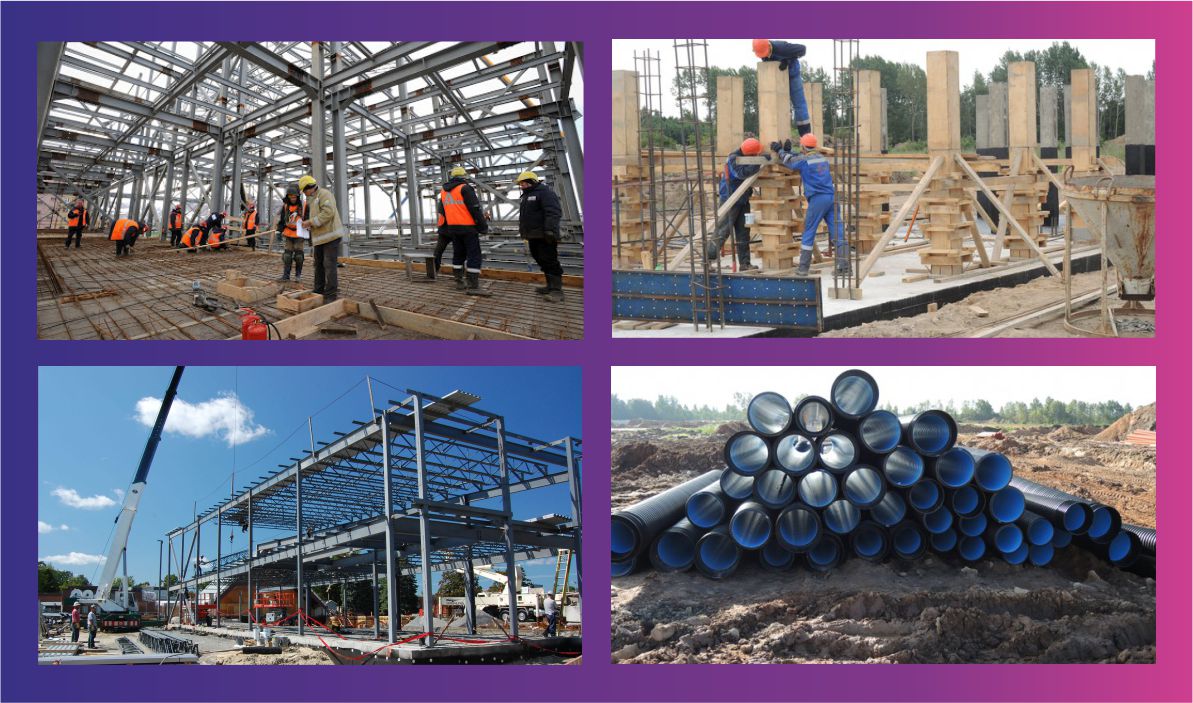 ---
Moglino SEZ is running the new land plot's development according to scheduled steps. At the same time, the Investor's interest is growing up and on 27 May the Supervisory Board where Moglino SEZ represented the new Investor VASS LLC was conducted. The Memorandum of Intentions was signed with Investor's representatives and Moglino SEZ officer. The Investment Project is about 120 Million Rubles and expects to deploy manufacture of earthquake-resistant construction panels for buildings. Resulted in the evaluation by the Supervisory Board, the project was approved for further consideration on the Expert Board.
The nearest plan is calling out the open tender for new digitalization aims at developing virtual showrooms that allow a customer to visit a dealership from their home—and are now working to integrate such innovation into a new end-to-end digital journey. The dual priority in this area will be as follows: Increase the worldwide visibility and automate the speed of reasonable decision making.
Make sure your business colleagues, relatives and neighbors are aware of international kids' day is coming due to toys' shops have already opened, and life is returning to normal consistently. Follow the Moglino SEZ news.